Sulphur Springs officials and residents, Saputo and CHRISTUS Mother Frances Hospital-Sulphur Springs representatives, Chamber of Commerce members, and Cross Fit Sulphur Springs enthusiasts gathered late Friday morning for the official grand opening and ribbon cutting for the new outdoor Fitness Court in Pacific Park.
Sulphur Springs City Manager Marc Maxwell during the March 25, 2022, grand opening noted that he'd previously spoken to officials for the National Fitness Campaign (NFC), a nationwide consulting organization that partners with cities and schools to plan, build and fund health infrastructure. The organization has been in operation since 1979, designed to bring the gym outside with a 7 minute 7 movement station through the NFC initiative. At that time, the city was not in a position to fund a project such as a fitness court.
However, as development progressed on the long-term parks plan which put Pacific Park renovations as a top priority, a fitness area was identified by the community as a addition residents would like to see added. As the park improvements began, Joe Wallace with Saputo contacted city officials to indicate a desire for the company to contribute to the park improvements.
The city applied for the NFC grant to get the Fitness Court started, but would be required to come up with the rest of the cost. City officials contacted Wallace, and Saputo was excited to help. Still in need of additional sponsorship, a conversation with Paul Harvey and the folks at CHRISTUS, who as the primary healthcare provider in Sulphur Springs was excited to be a part of the project. Raising the standard of living through this outdoor court which is free and open to everyone provides an opportunity to help improve people's health.
The generosity of both Saputo and CHRISTUS allowed the Fitness Court project to come to fruition, according to Maxwell.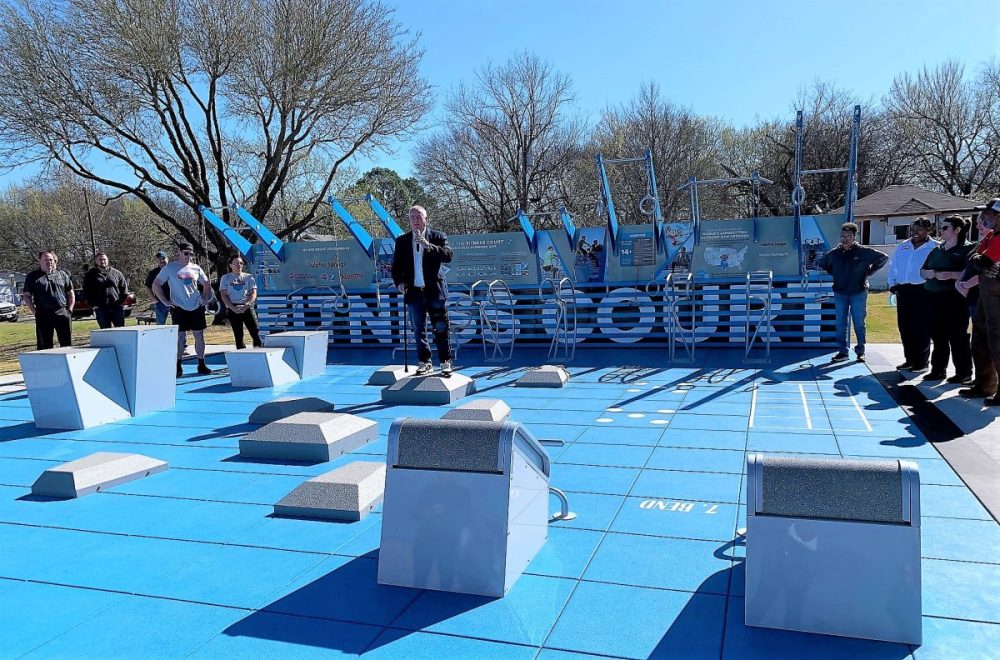 The Chamber of Commerce hosted a ribbon cutting to officially open the Fitness Court. Afterward, the City of Sulphur Springs offered health snacks inside the new HW Grays community building next to the Fitness Court; free Fitness Court t-shirts were also available inside as well.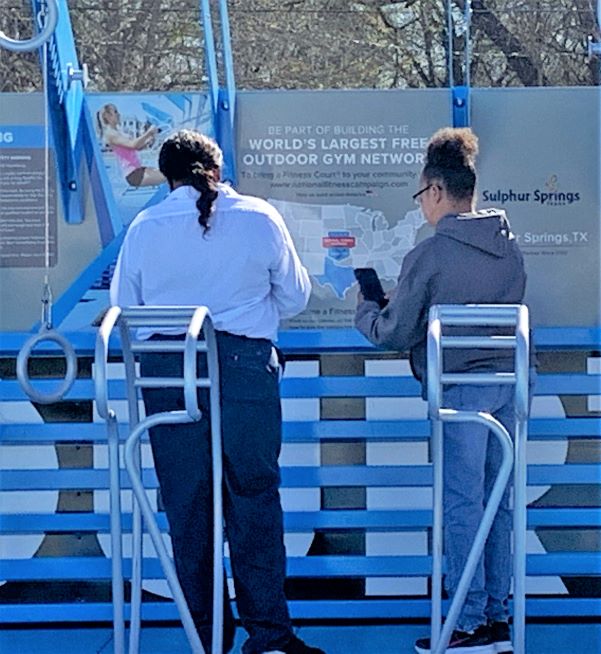 Holly Ragan, Senior Market Development for CHRISTUS® Mother Frances Hospital –Sulphur Springs, and Kiffer Davis, CrossFit Sulphur Springs owner, gave a demonstration using the various equipment on the open-air wellness center that allows users to leverage their own body weight to get a complete workout.
The pair started on on side of the court and work their way to the other side demonstrating exercises for a full body circuit of seven zones: core, squats, pushups, lunges, pullups, agility and bending exercises. Hundreds of exercises that offer functional movement patters for different parts of the body are possible using the equipment in the seven zones.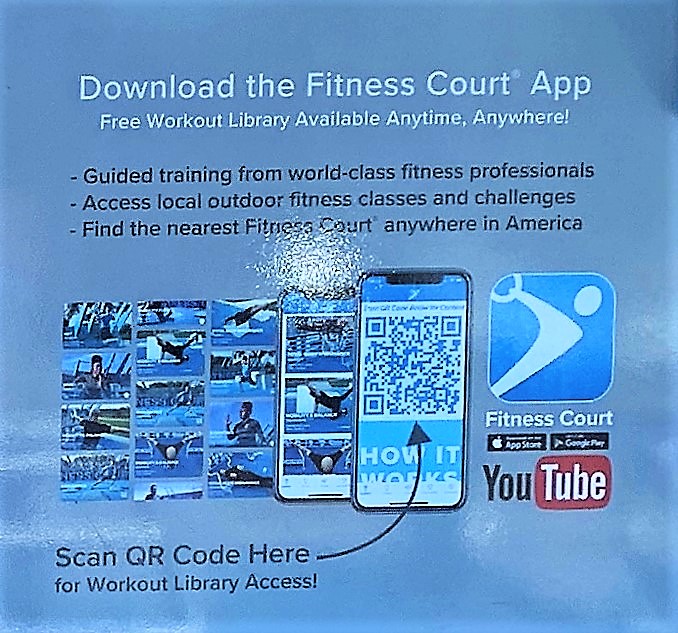 Ideally, a person can rotate through each of 7 stations in 7 minutes station, spending 45 seconds of exercise on each, with 15 seconds of rest between each for a full body workout, then repeating the exercises as desired or recommended. Created with adults of all ages in mind, the Fitness Court is adaptable for all fitness levels.
Those visiting the court can see suggestions on the wall of the Fitness Court, and use their smart device to download an app (pictured on the court wall as well at left) for guided assistance in using the facility for a full workout.
Davis said the Cross Fit Sulphur Springs group is looking in the future to start a Saturday community workout group that would incorporate a run from Main Street to the Fitness Court for exercise and back.
While open to everyone free, the Fitness court is targeted to those age 14 years and older, who weigh less than 300 pounds who use it at their own risk. As is the case with any new exercise program, users are recommended to consult with their physician or healthcare professional. Proper footwear should be worn, and if wet, surfaces should be avoided. Anyone who feels dizzy or lightheaded should stop working out immediately, for their health and safety.
The Fitness Court is one of several improvements and upgrades planned at Pacific Park. The first was construction of a new HW Grays Community Building, with new sidewalk and parking around it. New playground equipment, improved drainage and a new basketball pavilion are among the improvements identified by the community and being funded in by grant funding and a voter-approved bond.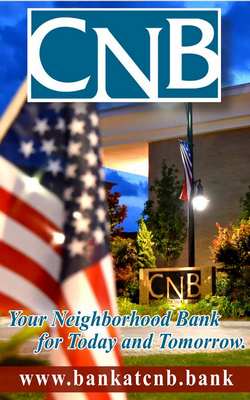 Fitness Court Offers Adults A Full Workout On Free Open-Air Equipment In Pacific Park